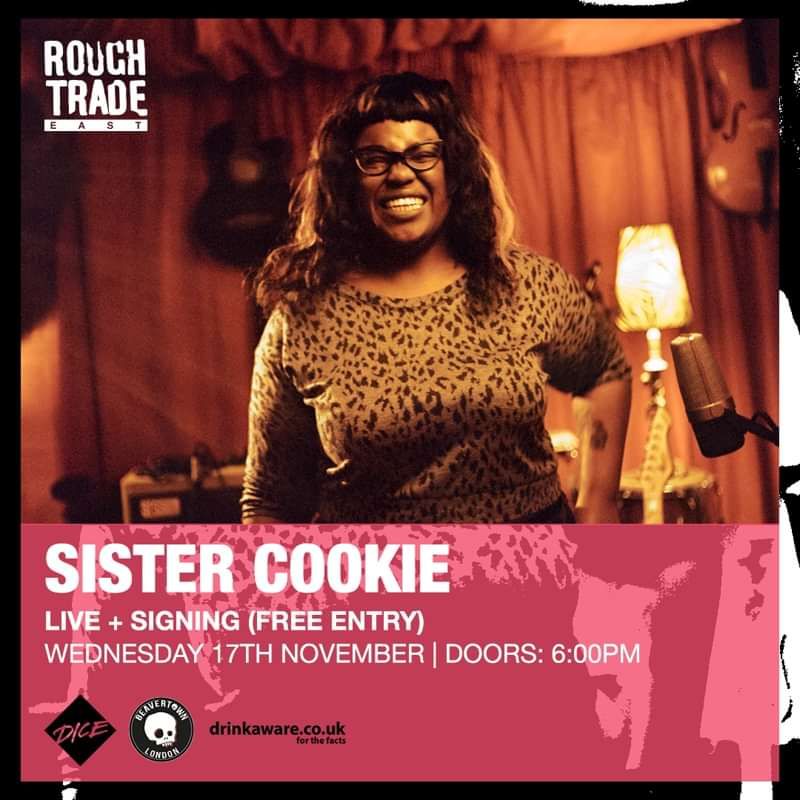 'In The Blue Corner' Album Launch In-Store
Sister Cookie
Buy Tickets
Rough Trade East The Old Truman Brewery, 150 Brick Lane, London E1 6QL Doors open at 6:00 PM
Rough Trade East is very excited to present a live in-store performance and signing from Sister Cookie. This unique event celebrates the release of 'In The Blue Corner', released November 5th on The Liquid Label.
Having scooped the prestigious Record Store Day Unsigned 2020 award, her debut album 'In The Blue Corner' is available as a limited edition run on stunning turquoise vinyl, released exclusively to indie record stores in partnership with Record Store Day.
This is a FREE ENTRY event, entry is subject to capacity.
Physical copies of the fantastic new album will be available to purchase from Rough Trade East on the evening of the show.
https://www.roughtrade.com/gb/sister-cookie/in-the-blue-corner